Conversation with Micheal McLaughlin
A third-generation Brooklynite, photographer Micheal McLaughlin focuses on people and technology in an ever-changing world. He is an amazing talent who has worked on some of the world's most iconic brands, and featured in almost every publication that matters, travelling to more than 40 countries. He makes some very challenging assignments look effortless and also has the reputation for being one of the nicest people on Earth.
At Tea & Water, we have worked on many projects with Micheal over the years, and have enjoyed every single shoot with him in that time. We have shot in so many places together, and have seen him in pretty tough situations. But he has always managed to create photography that is not only beautiful, but also has a soul to it.
Where did you start your photographic journey? Do you remember your very first pictures, your first camera? Or why you decided to shoot?
I grew up in a family of six kids and many cousins, and there was always somebody with a camera. My grandmother, Helen, was an accomplished amateur photographer, and she took pictures non-stop. She worked at Chase-Manhattan Bank in midtown for many years, and I was impressed that she always had a camera with her. We used to joke that her special forte was cutting off people's heads in pictures, but she had a brave and immediate style of shooting. She would shoot with Minolta pocket 110s.
My mother and father were very supportive of anything that we wanted to do. In retrospect, I think they just said yes a lot because there were too many kids in the house. But I got the sense that we could do anything that we put our minds to.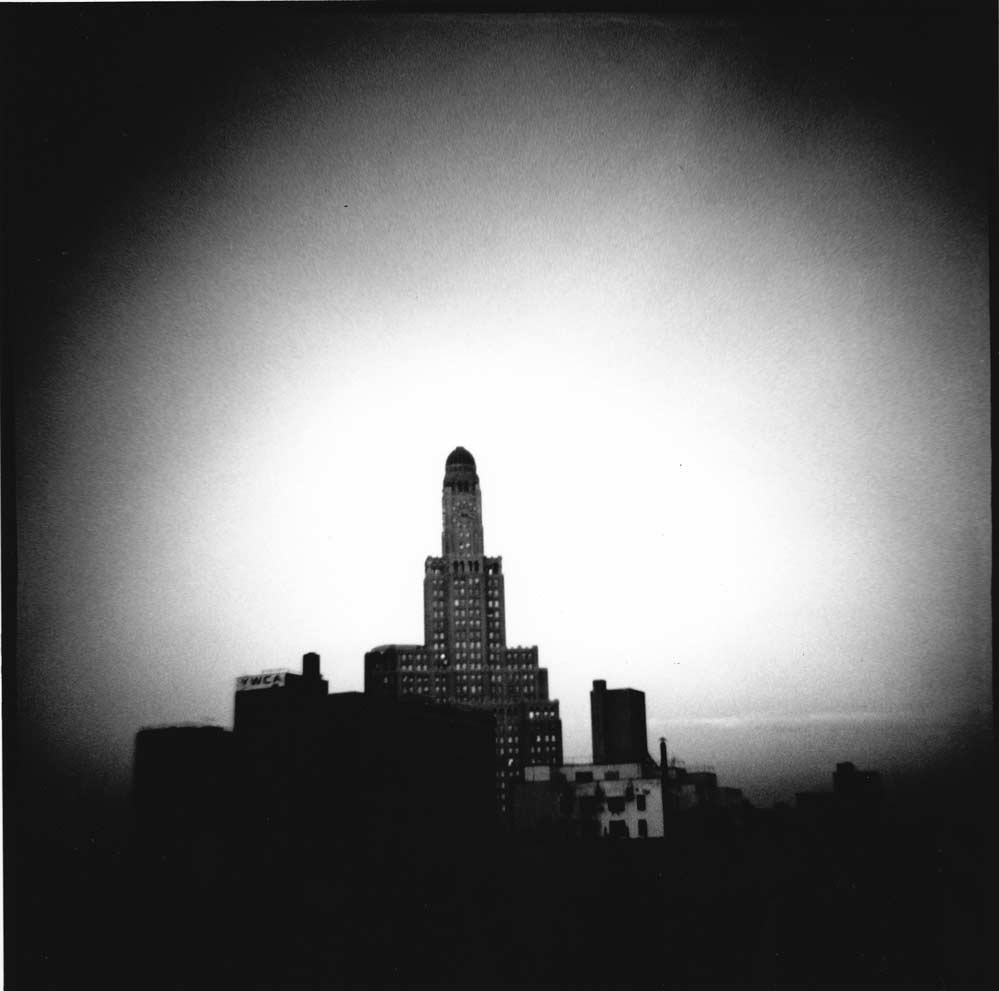 I first started taking pictures aged eight or nine, and I had access to my father's Kodak Retina IIIC, a rangefinder with a Schneider lens. The first pictures I took were of my brothers, playing baseball. I continue photographing them to this day. I would shoot Tri-X and my father would bring it to a lab to have it developed. When I was 11, I spent a summer class working in the darkroom, in Providence, Rhode Island, and I loved the quiet coolness of the place immediately. The first cameras I ever bought were an entire case of Diana Cameras from JoBel Discount on 23rd Street. It was 1979 and they cost 24 bucks. Then I bought a Nikon FE.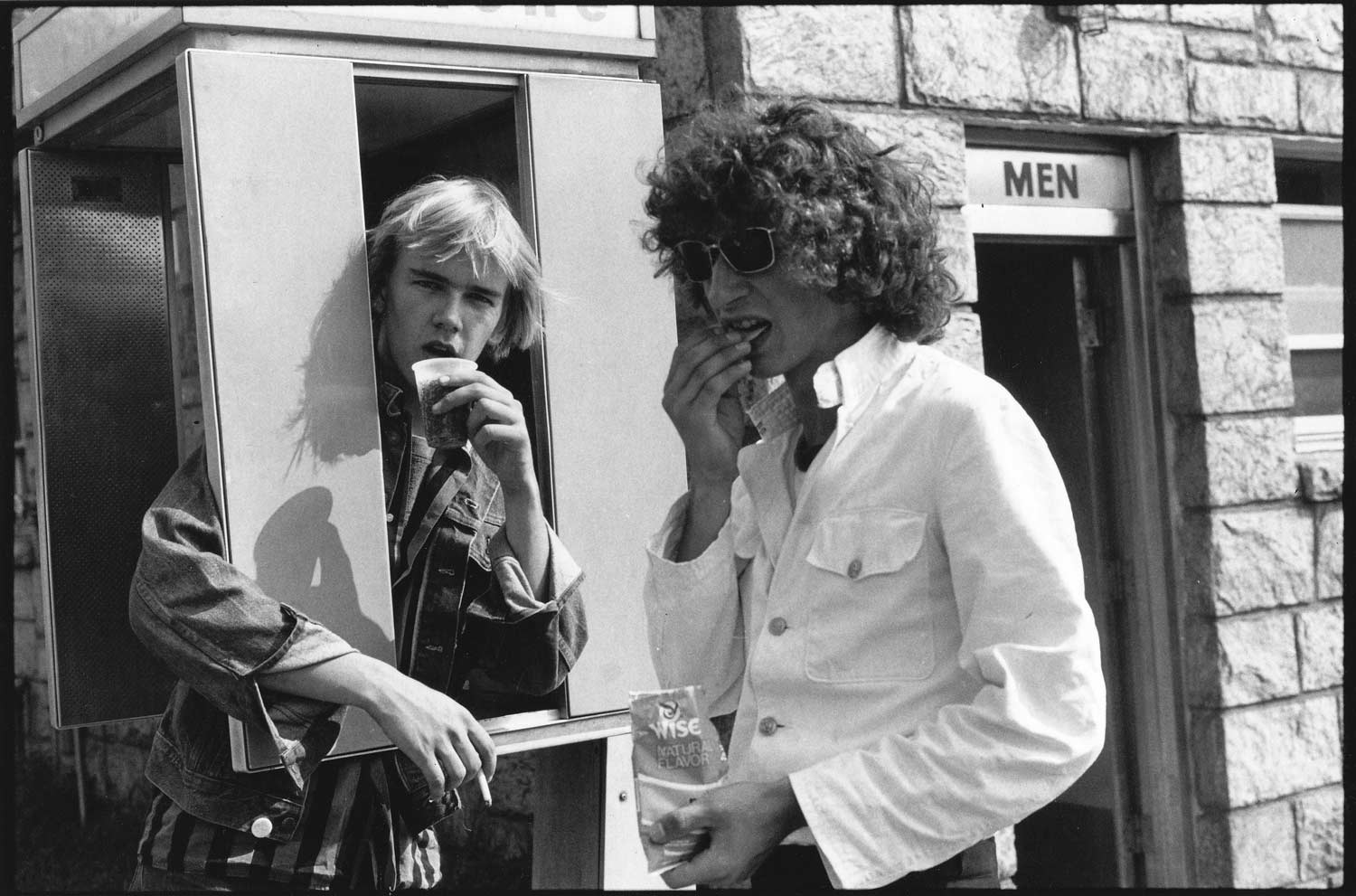 I was drawn to photography as a way of telling stories, and I enjoyed trying to communicate a story in a strong and quick visual manner. Although I never studied photography in school until college, I was very lucky to have been exposed to photo books, museums and galleries, and I was a huge fan of everyone from Robert Frank to Diane Arbus, Nick Nixon to Harry Callahan, Eugène Atget to August Sander… an endless list of people I attempted to imitate and who remain great influences.
My uncle, Bob Steiner, was a very successful NY commercial photographer in the 1960s and 1970s. He started out as an art director, and later shot automobile campaigns for Karmann and Rolls-Royce. He had a real no-nonsense approach to work, and was an excellent technician. And he drove around NYC in a big Mercedes with a car phone in the 70s; very impressive. He was the first person who ever handed me a colour meter, and said you'll need to know this stuff in your head. He's retired and living in Bangkok, where I imagine most of us photographers will end up.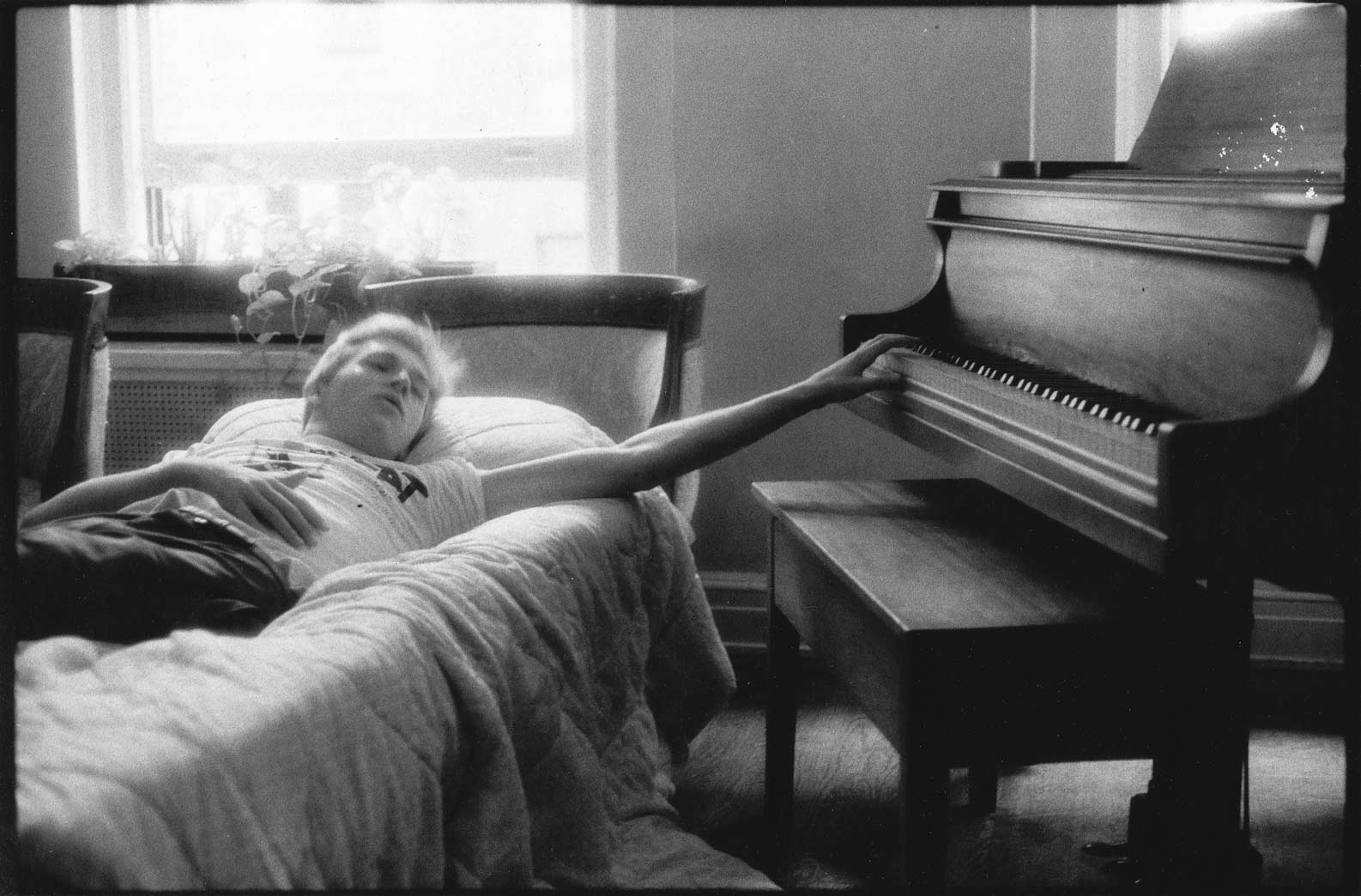 I never had any early driving ambition to anything aside from taking pictures of my friends and travels. I liked painting and print-making as much as photography, and I didn't take a formal photography class until college. I'm glad I waited, because I had a few wonderful teachers, and earlier classes might have spoiled it for me. After my second year of college, I landed at the Nova Scotia College of Art and Design. At the time, it was still a hotbed for conceptual work, way off by itself in Halifax. Its isolation made it a great place to study, and Robert Frank would occasionally stop by. A turning point was in the third photo class I took, when Julie Mihaly, our teacher, handed out copies of Faulkner's 'The Sound and The Fury'. And she instructed us to read the book, and take pictures that we wanted.
Photography was always part of things, but not front and centre at the time. I got deported from Canada after overstaying my visa and came back to New York, working in darkrooms in the Photo District, and for a year in Boston.
I still can't believe I got deported from Canada.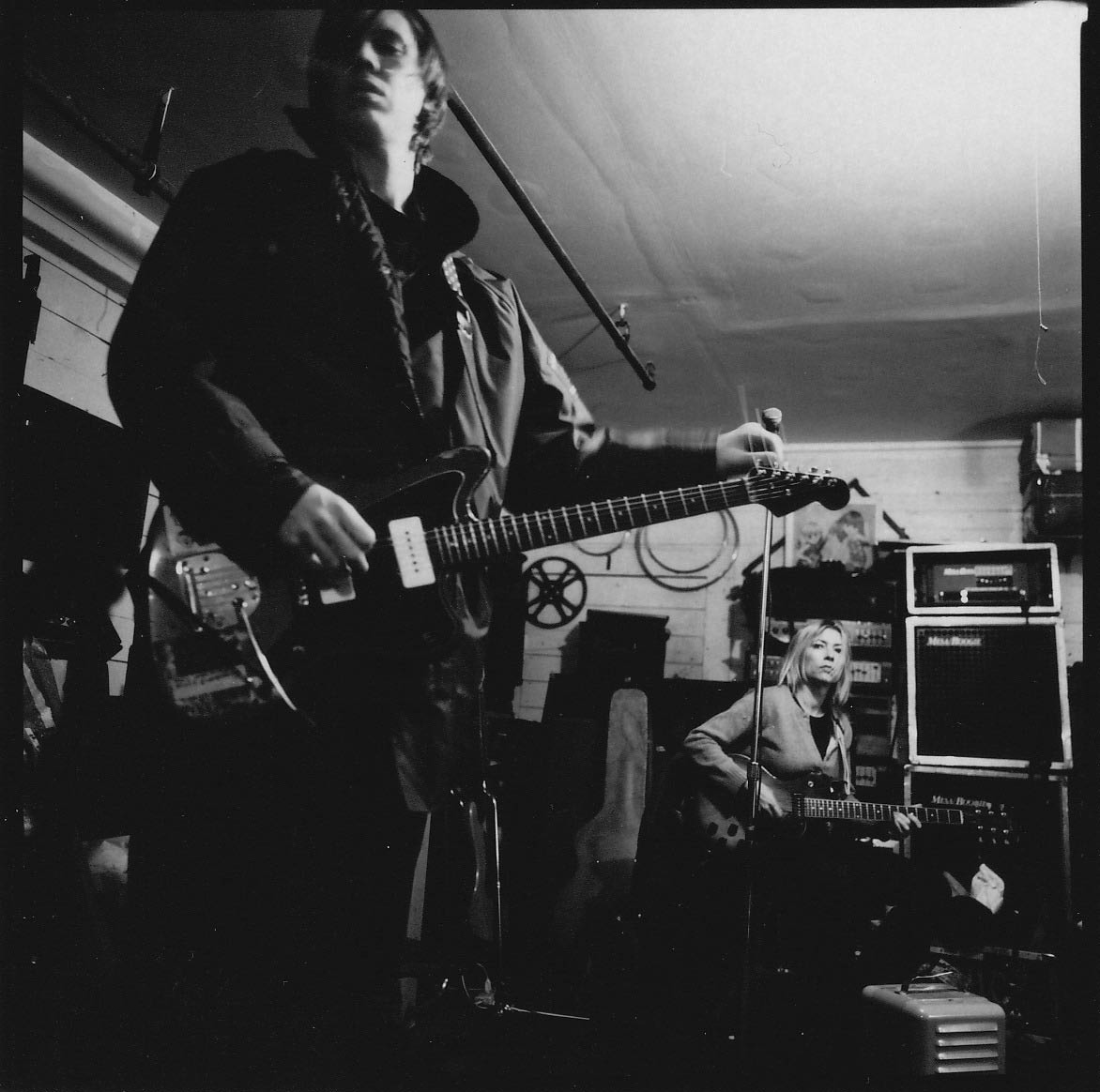 I continued taking pictures of friends, and friends in punk rock bands, and in my mid 20s, partly through school acquaintances, began working for magazines such as SPY and New York Magazine, and a wonderful Italian arts magazine called Contemporanea that gave me access to NY artists such as Louise Bourgeois and Mark di Suvero. I worked on many music projects, book covers, then travel work, the tail end of Life Magazine and the beginning of Fast Company Magazine. A book project for MTV was a milestone. One thing led to another and then, another. One of the most amazing parts of the journey has been working with a great array of creative talent, meeting new people and seeing new places. That's the most wonderfully unexpected thing about photography – and life – you never know what you're going to see.
That is a rather fascinating path into photography. I think your style is so elegant because it is not an artificial construct. Your entire life experience is what makes your photographs so genuine. You somehow seem to still be on a journey, and the people you take pictures of somehow appear to be friends. I have always admired that about your work: that intangible authentic feel of it, regardless of where in the world we were shooting. You make it look effortless.
You connect with people in some special way; those in front of your camera and also your teams. The connection with everyone around you seems to play a rather important role in your work. You gather everyone, at the end of the shoot, all are friends and family. Is that deliberate?
Thank you very much for your kind words. I really do enjoy the process of making pictures, and being part of a collaborative effort. One of the things I love about working on location is that you never know what's going to happen, but invariably, something wonderful takes place. It is much like life. I'm a big believer in allowing things to happen, so you can be there when those in between moments show themselves. Bookend it, and let it happen.
I love meeting new people and discovering what a person's story is. The subject is the main thing, and I intentionally keep all the photographic distractions at bay as much as possible, so it can be a simple interaction, a discussion, that I can focus on with the subject. I've tried to pare down the technical needs so that I can get the images I want, without the photography getting in the way of the discussion. I still have the colour meter readings in my mind, but the process is a means to an end.
I've been incredibly fortunate to be able to work with wonderful people, who are as hard working and focused as I am when needed, but have a light touch overall. Being able to work with the same people over the years is really rewarding. We just finished a project in Los Angeles, and the creative team and crew are friends I've worked with for 15 years or more. The level of work was reflected in the experience and effort. It makes life so much more enjoyable to be working with friends. It can be very hard work at times, so being with friends certainly makes it all the more memorable and valuable.
I remember when we did a workshop in Munich together and you spoke about jazz. I think everybody loved that parallel. Once you have the right band of people together, and once you achieve the level of skill that lets you focus on the music and not how to operate an instrument, you can create true magic. Improvisation works only when many of the stars align. It is the result of very hard work. Do you have some favourite places on the planet where you love to shoot? And was that love at first sight or something that developed over time?
That's funny. I was just listening to the concert recording of Duke Ellington Live at Newport in 1956. 'Diminuendo and Crescendo in Blue' takes a wonderfully unexpected improvisational turn.
I listen to a lot of jazz, and am lucky to have seen some amazing performances by such masters as Dizzy Gillespie, Max Roach and Sonny Rollins, among many.
Luckily, here in NYC, we have great jazz in clubs, and great jazz on the radio here. Everyone can get a free history of jazz just by listening.
I had photographed packaging for several jazz projects over the years, and one real highlight was being in the studio for a Carl Allen recording when George Coleman and Steve Turre played.
I've definitely been influenced by musicians and the way they play together, and how the awareness of history plays a role in what influences they draw upon when they feel so moved. And the fact that there's a vocabulary that is learned over time.
There's also a definite parallel to life on the road as a musician, and as a working photographer. You know your craft, you have your chops down, and you do projects and gigs. When you work with pros who have a similar groove, it's easier to hit a stride. I was always struck by Louis Armstrong's dedication to working. He kept at it because he loved it, and he used to say 'A gig's a gig', and I take that to mean that each and every gig is as important as the last.
I saw Max Roach in his later years at The Blue Note, and I was amazed at how economical and precise he was in the way he played. Nothing was wasted.
Many jazz players get better with age. I think it is because of learned experience, and an ability to improvise. I think improvisation in photography works best when you can set it up loosely so that something will happen. It might be an instance of jumping on a subway at rush hour with a subject for a quick portrait, or arranging a last-minute helicopter for a North Sea aerial shoot, as you and I had done, because the seas were too high to shoot from a boat. But something good can always happen.
Regarding locations, I have a long list of favourite places I've yet to visit, but I always want to return to Hong Kong, Beijing, Mumbai and South India. I am particularly drawn to cities, and I love Rio and London, and I love wandering around NYC. I'm always up for a good road trip here in the States, and there are times I just want to head for Rhode Island or Nova Scotia.
I have been very lucky to travel to see places, so it's easy to fall in love with new places, and I have found it just as easy to overlook NYC, where I've spent much of my life. I try to imagine it the way it must feel for tourists. Luckily, my son Jasper is eight and adores going around the city, so NYC has become new again, in a way. I have a few small long term projects here at home that I return to again and again.
Far and away, one of the best benefits of this career is being able to travel and meet new friends. There's always something new.
Oh, I remember that windy helicopter ride very well. You shot some unprecedented wind turbine images then, from a frightening proximity. We just recently heard again how much your work changed the way the world looks at wind power.
Photography can change the way we look at the world; it can change beliefs and help end conflict. But where do you think image-making is going? Is there something you miss about your first experience with photography? And do you feel there are aspects of that experience that can still be lived by the next generation of photographers?
That was a very memorable shoot, thank you. As I recall, we made it back on land with 10 minutes of fuel remaining. Denmark looked even better on touchdown.
I think the inherent nature of discovery in photography will always be there, and there are always new ways of seeing the world. Photography is stronger than ever now in its ability to have an impact, and in its accessibility. There are just more levels in the way it is now produced. The way in which images are created, delivered and viewed is very different than it was 15 years ago. People look at images on a screen for a split-second, instead of lingering over a magazine. So, it's a very quick study, and then onto the next.
Anyone new to the medium can get that same initial sense of enjoyment out of photography, and it is much more inclusive than ever before, and has a different skill set needed than learning how to shoot chrome or learn the craft. There are different levels of working in photography; most people just have fun with it, some people work professionally.
I think we have witnessed the natural evolution of the medium and craft, and it's a similar progression from my grandmother's time shooting with her 110 cameras, and dropping off her film near the subway. Photography has always been about documentation and memory and family, and it is naturally accessible. I would have loved to have seen my grandmother's Instagram account. She would have killed it with an iPhone.
I've always shot with everything from Diana cameras to 4x5, so the development of the iPhone has been amazing, and Instagram is just another tool. Instagram can be great. A lot of it is superfluous narcissism, but once you overlook the Kim Kardashian selfies, there's always something interesting out there.
At times I do miss that magic and unpredictability of shooting film, so I still shoot with film quite often. I like wandering around with an old Leica, but still shoot with Diana cameras and a Toyo 4x5. Sometimes I just accumulate bags of undeveloped mystery film before souping it. I like the process of film, and its tangibility, and for me no ink jet will ever have the richness of a real silver print. When Agfa discontinued many of its film stocks, and its Portriga paper, it was a sad period, as it was when legendary NYC B/W labs such as Sixty-Eight Degrees closed their doors.
I think there will always be a place for film, and it is heartening to see a bit of a comeback in the use of film. You and I have spoken about a similar appreciation for the resurgence of vinyl records, and I think it's an apt analogy in terms of an appreciation for craft.
In general, as the technology speeds up the world, it's equally important to slow parts of one's life down. It's reassuring to still study a painting, read a good book, or listen to an inspired solo. I think the heart still needs that in order to feel human.
That is so true, I find. We admire things because they are new or because they are great. And sometimes – if we are lucky – both. Micheal, thank you so much for this interesting conversation. I am very much looking forward to more conversations ahead.
Micheal is represented by Tea & Water Pictures. You can see more of his work here:
www.teaandwaterpictures.co/artists/photographers/micheal-mclaughlin/