How the fight against food waste is taking root
From London to Sydney, sustainable food is making headlines. But what does it mean and will it make a difference? We look at its journey, from farms and retailers to restaurants and your home.
In the West, we're cut off from our food supply chain. We eat what we want, when we want. We don't live by the seasons and we import on a vast scale: blueberries in the UK in October, oranges in Atlanta in the snow. We buy chicken breasts by the box load and bin what we don't use. This is putting a huge strain on international resources and generating record levels of waste. We're in the midst of a global crisis that is putting our health, communities and the environment at serious risk.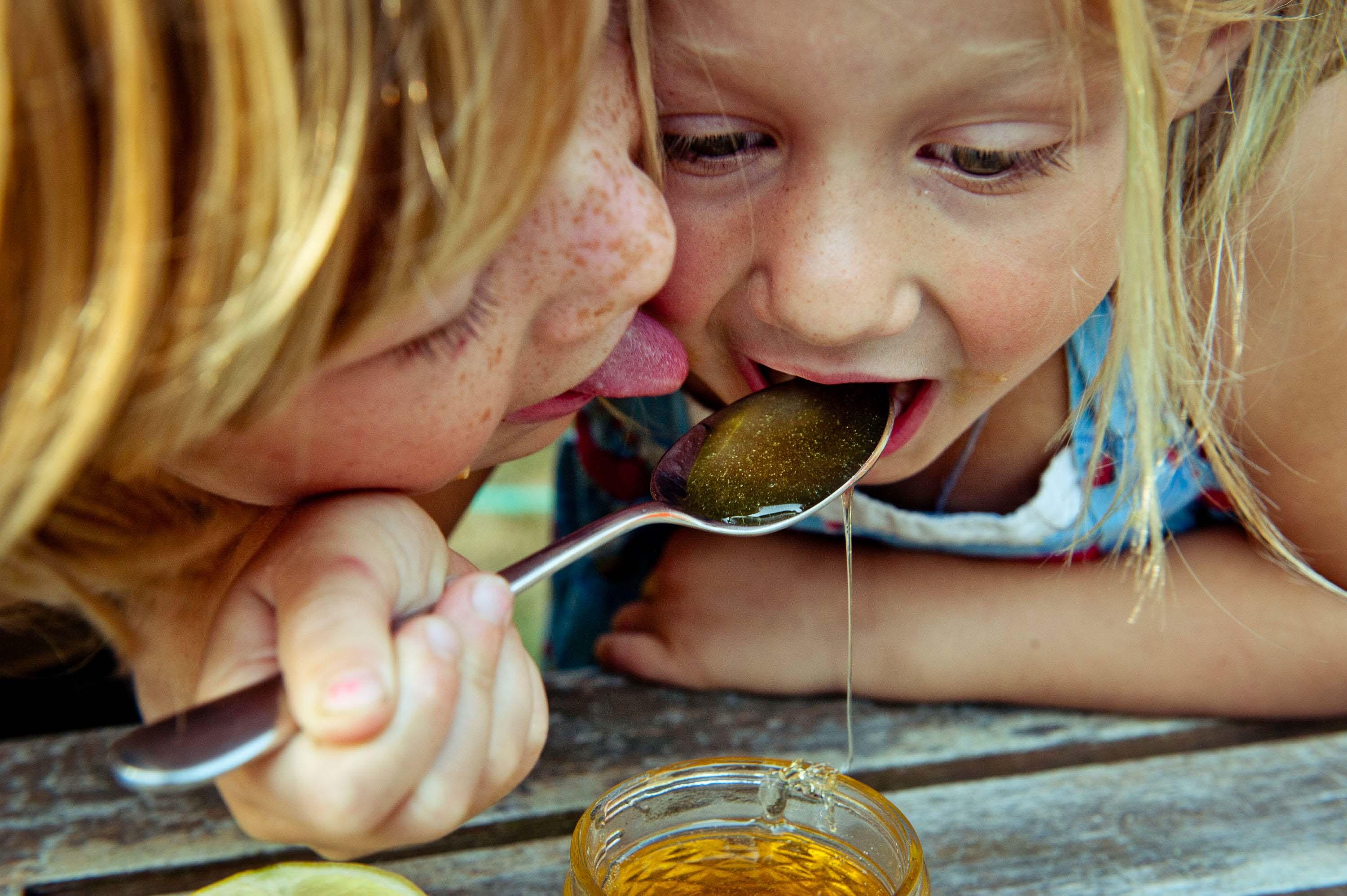 Photo credit: Gabriela Herman
Top New York chef and food waste activist Dan Barber had a very different upbringing. He grew up on his grandmother's farm and remembers his first taste of raw milk – "creamy, sweet, tangy – almost like dewy pasture – and totally astonishing". For him, our relationship to food is the heart of the worldwide food problem – it also has the power to solve it. "That connection to where our food comes from is something that's been lost over the past 50 years," he says. "And that's our challenge moving forward. How we get people, kids especially, to understand the kind of recipe that begins in the field."
The reality is that this education is starting to take place, with terms like 'farm-to-table' and 'bean-to-cup' helping us to understand the origin of our food or daily coffee. But behind the neat phrases, there's a lot to learn about how to eat sustainably. We contacted experts in the field to find out more.


Photo credit: Jørn Tomter
What is sustainable food?
Food that is sustainable is produced and consumed without unnecessary cost to us or to our environment. It combines three co-dependent strands: food grown, sold and eaten in a sustainable way. This brings together suppliers, retailers, chefs and consumers in a mammoth task of collaboration. The big motivation is to save the planet and end world hunger. A happy accident is that food with traceable origins just tastes better. "Over the past decade, we've seen the enormous costs of our industrialised food system – to our health, communities, and environment," says Dan, who served on president Obama's council for health and nutrition and once cooked a meal for UN leaders using landfill ingredients.
"What we're seeing now is really a paradigm shift, and what makes it so powerful is that it's rooted in pleasure. Tasting this kind of food – food grown the right way – is a pleasure that people want to come back to."


Photo credit: Stefen Chow
Why is sustainable food important?
We use farmland the size of China, Mongolia and Kazakhstan combined to grow food that is never actually eaten. One third of all food produced worldwide ends up as waste, generating seven per cent of annual greenhouse gas emissions. Farming systems are contributing to air and water pollution, reduced biodiversity and fish die-offs. And imported food is using huge reserves of non-renewable resources. Meanwhile, 795 million go hungry in the world each year. Tristram Stuart, from global food waste movement Feedback sums this up. "Food production is the single biggest impact humans have on nature," he says. "It currently leaves one billion people underfed and two billion overfed, and we waste one third of it. It's totally and utterly ridiculous."
Cutting food loss and waste could make major contributions to reducing climate change. The Waste and Resources Action Programme (WRAP), a global leader in this field whose vision is a world where resources are used sustainably, estimates that by 2030 global emissions levels could be lowered by as much as one billion tonnes of CO2 equivalent per year. That's more than the annual emissions of Germany. But this will require a colossal global effort.

Photo credit: Witold Riedel
Farming methods
At the start of the food chain, farming is evolving, pushed by experimentation and campaigning in the industry. But there's a fork in the path, with some looking to science for a solution and others favouring an organic route. The latter is the mission of Stone Barns Center for Food and Agriculture, a nonprofit educational farming organisation where Dan has his renowned restaurant Blue Hill. Working in partnership, their shared goal is to change the way America eats and farms. Stone Barns has just published sustainable farming bible Letters to a Young Farmer. Its CEO, Jill Isenbarger, believes that favouring biological and ecological processes over chemistry is the single most important thing farming needs to address.
Photo credit: Christopher LaMarca
"Sustainable agriculture is based on intensive knowledge of a particular place: its soils, water availability and climate," she says. "Most agriculture today relies on, as [food journalist and author] Mark Bittman put it, quick "technological fixes in a bag" – the idea of adding something purchased from somewhere else to solve your problems. Sustainable agriculture takes a much longer view."
In practical terms, this means focusing on the health of the soil, diversifying what you grow and rotating crops and animals. As a young farmer starting out, it may be simpler to begin with these guiding principles. But for established farms, the transition is more of a challenge. Jill says this transition period is actually the number one barrier preventing farmers from going organic. But the short term pain can have long term benefits. "If farmers cultivate strong, healthy soils and continue to learn and share ideas about integrated pest management, they can guard against losses," she says. "Crop and animal diversity also helps, as a bad year for tomatoes might be a good year for carrots."


Photo credit: Gabriela Herman
Meanwhile, along the science route, one growth method stealing headlines is hydroponics – a soilless cultivation where nutrients are added directly to the crop roots. It's an ancient form of growing plants that's had an otherworldly makeover in recent years, with plants grown stacked in temperature-controlled warehouses. It's popular in cities, because herbs and leaves can be grown close to restaurants and consumed fresh. For farmers, it could provide a cost effective way of growing large amounts of crops. But the hydroponic system is at odds with sustainable agriculture, where the emphasis is on the important role of soil. Jill asks whether hydroponic systems are truly regenerative. "Soil is paramount in sustainable agriculture," she explains. Without the self-renewing qualities of properly managed soils, where is the self-renewing capacity in hydroponic systems?"

Photo credit: Gabriela Herman
Chefs and activism
Next in the food chain, restaurants are at the forefront of innovation with chefs using their profile to raise awareness. Dan, once named one of Time Magazine's 100 most influential people in the world, has just finished a month-long stint at London department store Selfridges with his pop-up event, wastED, which also ran in New York. He salvaged ingredients that would normally be binned – vegetable cores left over from spiralised vegetables and chickpea water, serving them to discerning consumers. The world's highest-rating chef, Massimo Bottura from Italy, is spreading his Refettorio (Italian for refectory) concept around the world. It takes leftovers from global events, such as the Rio Olympics and Milan expo pavilions, and serves heavily subsidised meals to the hungry. While chef Jamie Oliver has collaborated with OzHarvest to launch a UK outpost of the Australian food rescue organisation. And in Hong Kong, Peggy Chan is hosting zero waste pop-ups at her restaurant, Grassroots Pantry, to spread the message about sustainable food. Another example is social enterprise Tiny Leaf, a vegetarian restaurant in London, whose menus take root in organic surplus fruit and vegetables, donated by local food suppliers. Its chef, Justin Horne, came up with the idea for a restaurant where every scrap of food is used after seeing how much is wasted across the board in catering.
Photo credit: Gabriela Herman
But clearly many chefs are doing their bit and influencing suppliers by requesting sustainable ingredients because they're exciting. In the past several years the idea of the gourmet meal has been turned on its head. "Many of the best chefs in the world are no longer glorifying ingredients like foie gras and filet mignon on their menus, in part because those things aren't that interesting to cook," says Dan. Instead they are celebrating vegetables, grains and secondary cuts of meat, and creating menus that are local relevant, and preferably locally sourced. "The hope is to find culinary opportunity in ingredients that would otherwise be left behind," he explains.
As Massimo rightly said in a call to action this week, chefs around the world should use their power and knowledge of how to recycle and recreate food to spread the word, inspire people, and tackle this mighty issue of global food waste.
Can supermarkets save the world?
Perhaps the place you'd least expect to find sustainable innovation is in the supermarket. But after a lot of bad press, the big stores are realising the importance of their role in sourcing responsibly and controlling waste. In the US, Walmart is leading the way with an emissions-reduction plan approved by the global science based targets initiative. In the UK, Asda introduced budget nobbly veg boxes and has launched Surplus Swap, a matchmaking app that brings together 450 suppliers to trade leftover ingredients. Waitrose, meanwhile, is one of the world's first retailers to use biomethane gas from food waste to power its delivery trucks.
Photo credit: Gabriela Herman
Behind the positive headlines there are questions. In the UK, supermarkets are using technology called FoodCloud and FareShare to donate edible surplus food to people in need. But, in a Guardian newspaper report, charities criticised supermarkets for only donating an estimated two per cent of their available food surplus. These problems won't be fixed overnight, but it's positive that retailers are coming up with ideas and this is generating press. And it's a trend set to continue because consumers are driving some of the evolving practices.
The role of consumers
The UN has set a target to halve consumer waste by 2030, with statistics from WRAP showing that up to 70 per cent of food waste originates in the home. The biggest challenge is changing habits. It's a complex problem, with no single solution. There is, however, a growing appetite to buy local and organic. By supporting farmers' markets, questioning the provenance of food and getting better at planning meals and preserving leftovers, consumers can unite to make a difference, just as chefs and retailers must do.
Where there's enjoyment in food, there is a motivation to be sustainable, as Dan says: "What gives me hope for our future is rooted in pleasure. You don't have to be a chef or an activist; just by being greedy for food with real flavour we can do enormous good."
In this article, we've explored new areas and ideas taking root and shown that there is a lot happening around the world to combat our unsustainable food system. It's about working together and supporting the organisations, campaigners and people trying to spread the word to get more exposure. Like any monumental task, it needs to be done collaboratively for truly positive change to occur globally, change that can actually make a difference to our planet and our future
Cover image photo credit: Gabriela Herman